"Life seemed to hit its lowest when they said, 'It's time to stop studies!' It meant I would soon be married off"
Born to parents who are daily labourers, life was never easy for Santwana. Childhood was full of adversity. Though she went to school, with every passing year she knew it was less and less likely that she could continue her studies. Her parents were planning to marry her off.
It was during this time that Santwana's cousin sister, a CINI volunteer, came to her rescue. Santwana enthusiastically became a member of a CINI sponsored adolescent group and slowly rose to become a Peer Leader where she received training on Sexual & Reproductive Health (SRH), Life Skills and Leadership. By 2011, she rose to the rank of a Master Trainer and began earning Rs.350 per day for every day of training. She was now able to fund her own studies!
What's more, during this CINI sponsorship, Santwana and her group had successfully stopped one girl from eloping and getting married before the age of 18. In September 2011, Santwana went on to participate in the South Asia Initiative to End Violence against Children (SAIEVAC) conference in Kathmandu. In 2013, she joined National Yuva Corps (NYC) which develops long-term strategies for good citizenship and youth leadership at the grassroots level. In between all this, she completed her graduate studies in Political Science in 2014.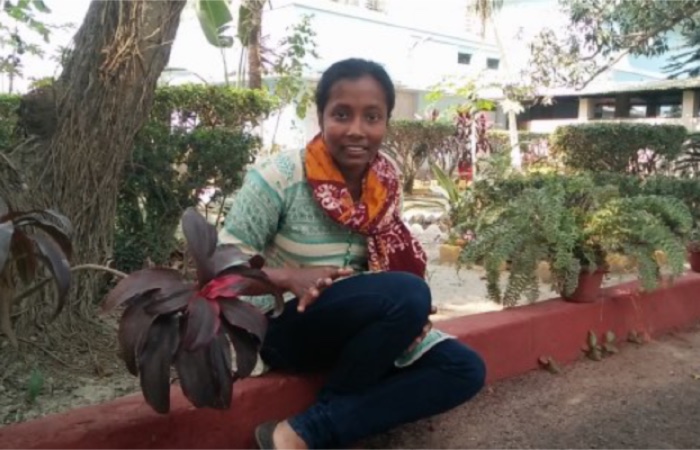 "Today, I'm doing my Masters in Social Work (MSW) and I thank CINI for giving me a financial cushion, self-confidence and the motivation to live the life I want." - Sawanta